NEW COUPONS: Kool Aid, Gold Peak, Hershey's, Vicks, OFF, Hefty, Oral-B, Meow Mix, Alpo, & MORE
Good Morning!  There are a bunch of great NEW COUPONS available to PRINT.  Scroll through and PRINT your favorites. I have a few of them matched up to current sales and I will be sure to keep an eye out for deals on the others.
Beverages: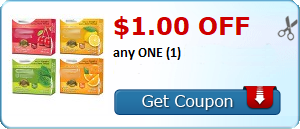 $0.55 off (1) COUNTRY TIME, KOOL-AID, or TANG Mix = Pay $1.89 at Tops Markets
$2.25 off 2 Starbucks VIA Instant Coffees
$1.00 off any 1 Starbucks VIA Instant Coffee$1.00 off any 2 Gold Peak Tea Products – STACK with the $1/2 Tops Click to- Card Coupon HERE = Pay just $1.50 per bottle!
Foods: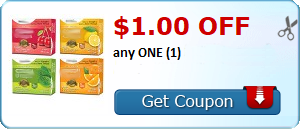 $0.75 off ONE HERSHEYS Ready-to-Eat Pudding Snacks =Pay $0.25 per cup at Tops Markets!
$0.60 off TWO Lipton Recipe Secrets
Health Care: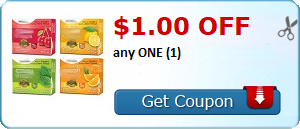 $2.00 off ONE Vicks QlearQuil Product = FREE at Dollar Tree!
$2.00 off any 1 Aleve PM product 40ct or larger
Household: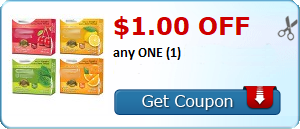 $0.75 off any ONE OFF Personal Insect Repellent
$2.00 off any ONE OFF Clip-On starter kit
$1.00 off 1 OFF Clip-On Mosquito Repellent refill
$2.00 off TWO Scrubbing Bubbles with fantastik
$1.00 off THREE Glade 8 oz. Room Sprays
$2.00 off any TWO Windex products
$1.00 off any ONE package of Hefty Trash Bags
$1.00 off TWO packages of Hefty Slider Bags
$2.00 off ONE (1) OxiClean HD Laundry Detergent
Personal Care: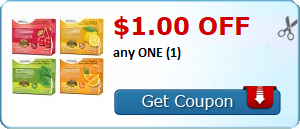 $0.50 off ONE Oral-B Adult Manual Toothbrush Pack
$1.50 off TWO Oral-B Adult Manual Toothbrush Packs
$2.00 off any ONE Eucerin Body Lotion Product
$2.00 off any 1 Schick Razor Disposable Pack
$5.00 off any TWO Schick Disposable Razor Packs
Pet Care: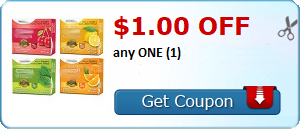 $1.00 off any 1 Meow Mix Irresistibles cat treats
$1.00 off any ONE bag of Meow Mix Dry Cat Food
Buy 1 Meow Mix Dry, Get 3 Wet Cups free
$2.00 off one 36oz carton of ALPO Meal Helpers
$3.00 off one 72oz carton of ALPO Meal Helpers
Storage & Packaging:
Happy Couponing!
Disclosure: This post contains affiliate links. I may receive affiliate payments when you click on some of the links included in this post. This helps to offset the cost of running and maintaining a blog. Thanks for your support!