NEW COUPONS: Save on Kellogg's, Bounty, Cascade, Zantac, Align, Satin Care & MORE
There are several NEW coupons available to PRINT today.  These coupons include many popular brands and they might not last long.  Many of these are High-Value coupons that are worth even MORE if your store doubles coupons!  PRINT your favorites while they last and hold them for the next SUPER DEAL!
Foods: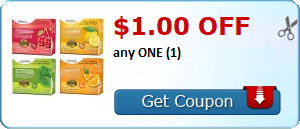 $0.75 off any ONE Kelloggs Nutri Fruit & Nut Bars = Pay just $1.00 at Tops Markets (sale ends TODAY – 6/18)
$0.50 off one Hidden Valley ranch dressing
$1.00 off any THREE P3 PORTABLE PROTEIN Packs
Household: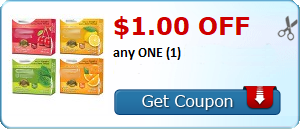 $0.75 off ONE Cascade Dishwasher Detergent

$0.65 off ONE Cascade Dishwasher Detergent
$0.85 off 1 Cascade Platinum Dishwasher Detergent
$1.25 off TWO Cascade Dishwasher Detergents
$1.00 off 1 Cascade Dishwasher Detergent Rinse Aid
$1.00 off ONE Charmin Ultra Soft Roll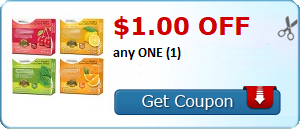 $0.50 off ONE Bounty Paper Towels
$0.50 off one (1) Scotch-Brite Scrub Sponges
$2.00 off any 1 Persil ProClean laundry detergent
Health Care: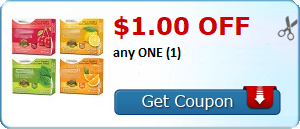 $5.00 off any ONE Zantac product
$3.00 off ONE Align Product 28ct or larger
$1.50 off ONE Align 14ct Product
$1.00 off ONE Fiber Choice Flavor Drops
Personal Care: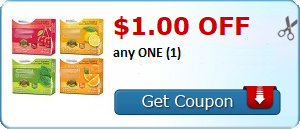 $0.50 off ONE Satin Care Shave Gel = Pay just $1.79 at Tops Markets!
$0.75 off ONE Venus Shave Gel
$1.50 off ONE Venus Original or Spa Razor

The coupons that are under $1 in value will double at Tops Markets and Wegmans so these coupons are considered to be High-Value.  For example, the $0.75 coupons will be worth $1.50 at a store that doubles coupons!
PRINT these coupons while they last and I will let you know when I find a SUPER DEAL to use them.
Happy Couponing!
Disclosure: Offers may not be available to all users and may vary by region. This post contains affiliate links. I may receive affiliate payments when you click on some of the links included in this post. This helps to offset the cost of running and maintaining a blog. Thanks for your support!