NEW COUPONS: Save on Purell Hand Sanitizer *BACK TO SCHOOL SUPPLY STOCK UP*
NEW PURELL HAND SANITIZER PRINTABLE COUPONS!
There are TWO new High-Value Coupons to Save on Purell Sanitizer.  Hand Sanitizer is ALWAYS on our Back to School Supply lists.  We should see some good Back to School sales on Purell soon.  PRINT your coupons NOW so you don't miss out on any SUPER DEALS!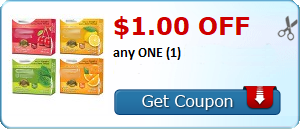 $0.75 off any TWO Purell Hand Sanitizer products

===> PRINT your Purell Coupons HERE <===
Happy Couponing!
Disclosure: Offers may not be available to all users and may vary by region. This post contains affiliate links. I may receive affiliate payments when you click on some of the links included in this post. This helps to offset the cost of running and maintaining a blog. Thanks for your support!